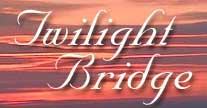 Olanzapine
Adults: Olanzapine should be administered on a once-a-day schedule without regard to meals, generally beginning with 5 to 10 mg, with a target dose of 10 mg/day within several days. Further dosage adjustments, if indicated, should generally occur at intervals of not less than 1 week, since steady state for olanzapine would not be achieved for approximately 1 week in the typical patient. When dosage adjustments are necessary, dose increments/ decrements of 5 mg QD are recommended. An increase to a dose greater than target dose of 10 mg/day (i.e., to a dose of 15 mg/day or greater) is normally recommended only after clinical assessment.
The elderly or debilitated patient: In clinical trials 44 patients with schizophrenia or related disorders, 65 years of age or over, were treated with olanzapine (5-20 mg daily). Given the limited experience with olanzapine in the elderly, and the higher incidence of concomitant illness and concomitant medication in this population, olanzapine should be used with caution.
The recommended starting dose is 5 mg in patients who are elderly, debilitated, who have a predisposition to hypotensive reactions, who otherwise exhibit a combination of factors that may result in slower metabolism of olanzapine (e.g., nonsmoking female patients), or who may be pharmacodynamically more sensitive to olanzapine. When indicated, dose escalation should be performed with caution in these patients.
Patients with Hepatic and/or Renal Impairment: As clinical experience is lacking in these patients the lower initial starting dose and slower titration to initial target dose should be considered. Further dose escalation, when indicated, should be conservative.
Maintenance Therapy: It is recommended, that responding patients be continued on olanzapine at the lowest dose needed to maintain remission. Patients should be reassessed periodically to determine the need for maintenance treatment. While there is no body of evidence available to answer the question of how long the patient should be treated with olanzapine, the effectiveness of maintenance treatment is well established for many other antipsychotic drugs.
Store tablets at 20°-25°C. Protect from light and moisture.
Each olanzapine tablet contains the equivalent activity of 5 mg (16 umol), 7.5 mg(24 umol), or 10 mg (32 umol) of olanzapine. Inactive ingredients include carnauba wax, color mixture white (hydroxypropyl methylcellulose titanium dioxide polyethylene glycol and polysorbate 80), crospovidone, FD&C Blue No. 2 Aluminium Lake, hydroxypropyl cellulose, hydroxypropyl methylcellulose, lactose, magnesium stearate, and microcrystalline cellulose.
---