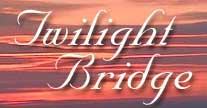 Methylphenidate should not be used in children under 6 years of age, since safety and efficacy in this age group have not been established.
Although a causal relationship has not been established, suppression of growth (i.e. weight gain and/or height) has been reported with the long-term use of stimulants in children. Therefore, patients requiring long-term therapy should be carefully monitored. In addition, the use of "Drug Holidays" is recommended, that is, withholding the drug on weekends and during school holidays in as much as the clinical situation permits.
Methylphenidate should not be used for severe depression of either exogenous or endogenous origin. Clinical experience suggests that in psychotic children, administration of methylphenidate may exacerbate symptoms of behavior disturbance and thought disorder.
Methylphenidate should not be used for the prevention or treatment of normal fatigue states.
There is some clinical evidence that methylphenidate may lower the convulsive threshold in patients. In the presence of seizures, the drug should be discontinued.
Use cautiously in patients with hypertension. Blood pressure should be monitored at appropriate intervals in all patients taking methylphenidate, especially those with hypertension.
Pregnancy:
Adequate animal reproduction studies to establish safe use of methylphenidate during pregnancy have not been conducted. Therefore, until more information is available, the use of methylphenidate in pregnancy is not recommended.
Lactation:
It is not known whether the active substance of methylphenidate and/or its metabolites pass into breast milk. For safety reasons, mothers taking methylphenidate should refrain from breast feeding their infants.
Drug Dependence:
Methylphenidate should be given cautiously to emotionally unstable patients, such as those with a history of drug dependence or alcoholism, because such patients may increase dosage on their own initiative.
Chronically abusive use can lead to marked tolerance and psychic dependence with varying degrees of abnormal behavior. Frank psychotic episodes can occur, especially with parenteral abuse. Careful supervision is required during drug withdrawal, since severe depression as well as the effects of chronic overactivity can be unmasked. Long-term follow-up may be required because of the patient's basic personality disturbances.
Available clinical data indicate that treatment with methylphenidate during childhood and/or adolescence does not seem to result in increased predisposition for addiction.
---