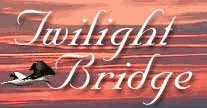 ---
Contents
---
Presence (or history) of one or more Major Depressive Episodes.
Presence (or history) of at least one Hypomanic Episode.
There has never been a Manic Episode or a Mixed Episode.
The mood episodes in Criteria A and B are not better accounted for by Schizoaffective Disorder and is not superimposed on Schizophrenia, Schizophreniform Disorder, Delusional Disorder, or Psychotic Disorder Not Otherwise Specified.
The symptoms cause clinically significant distress or impairment in social, occupational, or other important areas of functioning.
---
---
Mood Disorder Due to a General Medical Condition; Substance-Induced Mood Disorder; Major Depressive Disorder; Dysthymic Disorder; Bipolar I Disorder; Cyclothymic Disorder; Psychotic Disorders (e.g., Schizoaffective Disorder, Schizophrenia, and Delusional Disorder).
___________________________________________________________________________________________