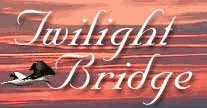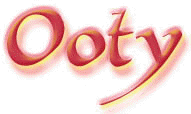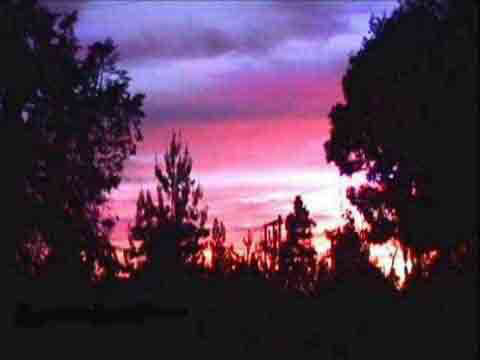 Blue skies and mountains, coffee and tea gardens, blossoming flowers in forests of sandalwoods, occasional footprints of elephants, the silence broken only by the leaves rustling in the fragrant winds blowing through the mystique Nilgiris. The natural beauty of forests and falls, enveloped in fluffy clouds for eternity, has made the Nilgiris the destinations of touring visitors from all over the World.
Amidst this ethereal beauty lies Ooty, the jewel in the crown.
__________________________
General Information
Alternative Names: Otacamund, Udhagamandalam
Location: In the State of Tamil Nadu India
Area in Sq. Km.: 36 approx.
Altitude: 2,286meters (7,620 feet)
Population: 81,763(1993 census)
ISD & STD code: (91) 0423
Climate: Temperatures range from 25-20°C in summers, 15- 5°C in the winters.
Clothing: Heavy Woollen in Winter Light Woollen in summer.
Languages spoken: Tamil, English, Hindi, Malayalam, Kannad
Major banks: State Bank of India, Western Town Circle.
Hospital/ Medical centres: The Vijaya Hospital is a private hospital on Etiennes Road (Tel: 42 500) behind the Alankar Theatre. The Government Hospital is on Jail Hill, Hospital Road (Tel: 42 212). Commercial Road has plenty of chemists
When to go: Between November and March, avoiding high-season crowds (April-June and September-October).
_______________________________________________________________________________________________
Getting there:
Air:- Nearest Airport is Coimbatore (100 kms).
Coimbatoreis connected to Bombay, Bangalore and Chennai
Rail:-Mettupalayam serves as a lowland railhead for Ooty, while Coimbatore is the major rail junction. The Swiss Vintage Hill train runs from Mettupalayam via Coonoor to Ooty, providing a rare opportunity to travel by narrow gauge. This 4 hour journey through the luxuriant vegetation of the Nilgiris is a pleasant experience and is a must if you want to enjoy a stunning view of the region.
Road:- Ooty is connected by all weather roads.
To Chennai (Madras) 535 Kms. (Via Salem)
To Coimbatore 89 Kms
To Coonoor 18 Kms. (Via Gudalur)
To Mysore 160 Kms.
To Bangalore 290 Kms.
To Kodaikanal 256 Kms (Via Coimbatore, Palani)
Local Transport:- City Bus, Taxi and Auto available
________________________________________________________________________________________________
Places to Visit
Government Botanical Garden(2 Km)
| | | |
| --- | --- | --- |
| | Now maintained by the Tamil Nadu Horticultural Department this beautiful garden was laid out in 1847 by gardeners from London's Kew Gardens (Marquis of Tweedale), Covering an area of 22 acres this garden lies on the lower slopes of Dodabetta peak. This garden has immaculate lawns, lovely ponds with lilies, variety of ferns, fashioned beds laid out in an Italian style, over 30 species of eucalyptus, multicolored flowering plants, house ferns, orchids and nurseries. A fossil tree trunk of 20 million years is also preserved here. The best time to visit this garden is in the month of May when the annual flower show is held. A fossil tree trunk of 20 million years is also preserved here. The best time to visit this garden is in the month of May when the annual flower show is held. | |
St Stephen's Church
| | |
| --- | --- |
| The small gothic-style St Stephen's Church, built in 1829 and situated northwest of Charing Cross, is one of the oldest churches in the Nilgiri mountains. Its huge wooden beam came from the palace of Tipu Sultan in Srirangapatnam, carried all the 120 km by a team of elephants. The attached cemetery contains the grave of John Sullivan, the founder of Ooty. | |
Ooty Lake
| | |
| --- | --- |
| | About one Km. from Ooty, this lake was constructed between 1823 and 1825 by the then collector of Coimbatore, John Sullivan. It is about 2.5 km long and between 90 and 150 m wide. The graveyard of St Thomas's Church, built in 1870, overlooks the lake and has a huge pillar surmounted by a cross over the grave of William Patrick Adam, the Governor of Madras Presidency. This pillar is the tallest memorial in Ooty. Tamil Nadu tourism Development Corporation (TTDC) provides paddle and rowing boats for boating enthusiasts. Also worth seeing is a boathouse near which pony ride facilities are available. On the way to the Boat House is the Mini Garden housing the children's amusement park. A Deer Park is located at a on lake road and houses Sambars, Chitals and Hares besides water birds. |
Doddabetta
| | |
| --- | --- |
| | 10 Kms from Ooty is Doddabetta, the highest peak (2623 meters) in the Nilgiris. It lies at the junction of the Western & Eastern Ghats and offers beautiful vistas of the Nilgiri Hill ranges. Through the TTDC telescope one can have a panoramic view of the landscape and see as far as Coonoor and Wellington. An early morning visit provides a fogless view. |
The Mukurti Peak & National Park
| | |
| --- | --- |
| At an altitude of 8,031 ft, the peaks are about 36 km from Ooty. The Mukkurthi National Park is located on the Southern corner of the Nilgiris Plateau. Nilgiri Thar (Hamitragus hilocrius) is the dominant flora. The area is chained by innummerable beautiful and perennial little streams, which fall into Bhavani Puzha allowing opportunities for boating and fishing. The Silent Valley in the Western Ghat is located on the Western side of these ranges. | |
Mudumalai Wildlife Sanctuary
| | |
| --- | --- |
| | 67 Km from Ooty enroute to Mysore, this Sanctuary lies at an elevation of 1140 mts. Extending over an area of about 320 sq.km it is located at the trijunction of Kerala, Karnataka and Tamil Nadu. A variety of habitats ranging from tropical ever green forest, moist teak forest, secondary grass lands and swamps are found. Mudumalai has one of the largest populations of elephants in India. A safari through the sanctuary provides a good possibility of sighting wild dogs, gaur (Indian bison), Nilgiri langur, bonnet macaque, jackal, hyena, and sloth bear. It even has a few tigers and panthers. The avifauna is varied, with Minivets. Hornbills, Fairy Blue Birds, Jungle Fowls etc. |
Ootacamund Club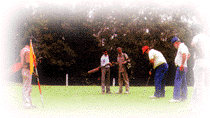 The Ootacamund Club still has the old colonial ambience. It is the best preserved of all the former British clubs in India. Enjoy a relaxing game of golf at the Wenlock Downs, or try out the Ooty Hunt offered by the Club in its list of activities.
Other Attractions
Mariamman Temple, Valley Park, Lamb's Rock, Dolphin's Nose, Tea Garden, Catherine Falls, Hindustan Photofilms Factory, Kamaraja Sagar Dam, Peimundh, Pykara Dam and waterfalls, Kalhetty Falls
Shopping
Go for some antique Toda jewellery sold in the main bazaar and also at the Savoy Hotel. Ooty also has lovely embroidered Toda shawls, a variety of teas (eucalyptus, geranium, lemon grass, camphor) and Nilgiri honey. Maps and guidebooks can be purchased at the Higginbothams bookshop. Also try out the cheddar, Wenleydale cheese and Planter's Special cigars made of Indian tobacco, at Spencer's Store.
____________________________________________________________________________________________________

Accommodation:
| | |
| --- | --- |
| Hotels | Phone No |
| Hotel Savoy (Taj Group) | 44142-47 |
| Monarch Hotel | 44408 |
| Hotel Tamil Nadu (TTDC) | 44370 |
| Hotel Tamil Nadu Youth Hostel | 43665 |
| Hotel Blue Hill International | 44466 |
| Hotel Mount View | 43307 |
| Lake View Cottage | 43580-82 |
| Green Valley View | 44219 |
________________________________________________________________________________________
Author's Diary:
Ooty, the soul healing escapade: One of the favourite summer retreats of people in South India, Ooty or Udhagamandalam is nestled in the brilliant green hills of the Nilgiris. The inspiration of many Bollywood directors, Ooty is a typical hill station in many ways.... Orchards of peaches and plums, terraced tea plantations, eucalyptus, pine and wattle lining the landscape…
"…such beautiful English rain, such delicious English mud" is how Lord Lytton-Viceroy of India from 1876-1880 described Ooty to his wife! Founded by the British in the early part of the 19th century, Ooty is home to many Britons who have fallen in love with this hill station where they discovered a little bit of England. The British influence is visible in the handrolled cigars, chocolate and cheese one enjoys here. You also have the popular derby, and 'hunt' held annually.
A hill station with a landscape perpetually enveloped in mist, Ooty's beauty has a timeless appeal.

_________________________________________________________________________________________