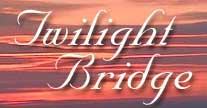 Olanzapine

Newer Antipsychotic Agent

Pharmacodynamic Properties: Olanzapine, a thienobenzodiazepine, is an antipsychotic agent, displaying high receptor affinity binding in vitro at serotonin 5-HT2A/C, dopamine D1, D2, D3, D4, muscarinic M1-5, adrenergic alpha1 and histamine H1 receptors. Olanzapine produces higher 5-HT2A than dopamine D2 receptor occupancy. The percent of D2 occupancy is less than the threshold value predictive of extrapyramidal events.

Pharmacokinetic Properties: Olanzapine is well absorbed after oral administration reaching peak plasma concentrations within 5 to 8 hours The absorption is not affected by food. Plasma concentrations of orally administered olanzapine were linear and dose proportional in trials studying doses from 1 to 15 mg. In both young and elderly, steady-state concentrations of olanzapine were obtained after seven days of once daily dosing.

Half life of olanzapine ranges from 21 to 54 hours (5th to 95th percentile), and the apparent plasma clearance ranges from 12 to 47 L/hr (5th to 95th percentile).

The plasma protein binding of olanzapine was about 93%. Olanzapine is bound predominantly to albumin and alpha1-acid glycoprotein. It is metabolized in the liver by conjugative and oxidative pathways.

Olanzapine is not likely to cause clinically important pharmacokinetic drug-drug interactions.

The pharmacokinetic characteristics of olanzapine (5 mg single dose) were not substantially different in patients with severe renal impairment or those with clinically significant cirrhosis compared to normal subjects. Multiple-dose studies in patients with renal failure, however, have not been performed.
---