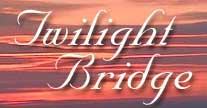 Suicide:
The possibility of a suicide attempt is inherent in depression with or without obsessive-compulsive disorder. These patients should be carefully supervised during treatment with clomipramine, and hospitalization or concomitant electroconvulsive therapy may be required. To minimize the risk of an intentional overdose by a depressed patient, prescriptions for clomipramine should be written for the smallest possible quantity of the drug consistent with good patient management.
Psychosis, Mania-Hypomania, and other Neuropsychiatric Phenomena:
In patients treated with tricyclic antidepressants, activation of latent schizophrenia or aggravation of existing psychotic manifestations in schizophrenic patients may occur; patients with manic-depressive tendencies may experience hypomanic or manic shifts; and hyperactive or agitated patients may become over-stimulated. A reduction in dose or discontinuation of clomipramine should be considered under these circumstances.
In predisposed and elderly patients, tricyclic antidepressants may, particularly at night, provoke pharmacogenic (delirious) psychoses which disappear without treatment within a few days of withdrawing the drug.
Since clomipramine may produce sedation, particularly during the initial phase of therapy, patients should be cautioned about the danger of engaging in activities requiring mental alertness, judgement and physical coordination.
Cardiovascular:
Before initiating treatment, it is advisable to check the patient's blood pressure.
Withdrawal Symptoms:
A variety of withdrawal symptoms have been reported in association with abrupt discontinuation of clomipramine, including dizziness, nausea, vomiting, headache, malaise, sleep disturbance, hyperthermia and irritability. In addition, such patients may experience a worsening of psychiatric status.
Metabolic Effects:
Tricyclic antidepressants have been associated with porphyrinogenicity in susceptible patients.
Endocrine Effects:
As with certain other psychotherapeutic drugs, clomipramine elevates prolactin levels.
Children:
As clomipramine has not been studied in patients under 10 years of age, specific recommendations for use in this age group cannot be provided.
---