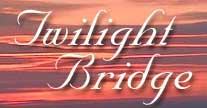 For the treatment of depression. Clomipramine also appears to have a mild sedative effect which may be helpful in alleviating the anxiety component often accompanying depression.
For the treatment of obsessions and compulsions in patients with obsessive compulsive disorder (OCD). The obsessions and compulsions must cause marked distress, be time-consuming, or significantly interfere with social or occupational functioning.
---
Patients who have known hypersensitivity to the drug or have known hypersensitivity to tricyclic antidepressants belonging to the dibenzazepine group.
Clomipramine should not be given in conjunction with or within 14 days of treatment with a MAO inhibitor. Hypertensive crises, hyperactivity, hyperpyrexia, spasticity, severe convulsions or coma, and death have been reported in patients receiving such combinations.
It is contraindicated during the acute recovery phase following myocardial infarction and in the presence of acute congestive heart failure.
Clomipramine is contraindicated in patients with existing liver or kidney damage and should not be administered to patients with a history of blood dyscrasias.
Clomipramine is contraindicated in patients with glaucoma, as the condition may be aggravated due to the atropine-like effects of the drug.
---