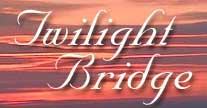 Drug Interactions:
Patients should be warned that, while taking clomipramine, their responses to alcoholic beverages, other CNS depressants (e.g. barbiturates, benzodiazepines or general anesthetics) or anticholinergic agents (e.g. atropine, biperiden, levodopa) may be exaggerated. When tricyclic antidepressants are given in combinations with anticholinergics or neuroleptics with an anticholinergic action, hyperexcitation states or delirium may occur, as well as attacks of glaucoma. Tricyclic antidepressants should not be employed in combination with anti-arrhythmic agents of the quinidine type.
Since clomipramine may diminish or abolish the antihypertensive effects of guanethidine, clonidine, reserpine, methyldopa, patients requiring concomitant treatment for hypertension should be given antihypertensives of a different type (e.g. diuretics, beta-blockers).
Clomipramine may potentiate the cardiovascular effects of noradrenaline or adrenaline, amphetamine, as well as nasal drops and local anesthetics containing sympathomimetics.
Clomipramine should not be administered for a period of at least 14 days after the discontinuation of treatment with MAO-inhibitors due to the potential for severe interactions (see Contraindications). The same caution should also be observed when administering an MAO-inhibitor after previous treatment with clomipramine.
Clomipramine should be discontinued prior to elective surgery, for as long as clinically feasible, since little is known about the interaction between clomipramine and general anesthetics.
Because clomipramine is highly bound to serum proteins, the administration of clomipramine to patients taking other drugs that are highly bound to protein (i.e. warfarin, digoxin) may cause an increase in plasma concentrations of these drugs, potentially resulting in adverse effects. Conversely, adverse reactions may result from the displacement of protein bound clomipramine by other highly bound drugs.
Teratology:
No teratogenic effects were observed in rats and mice at doses up to 20 times the maximum daily human dose.
---