Weave A Kwanzaa Mat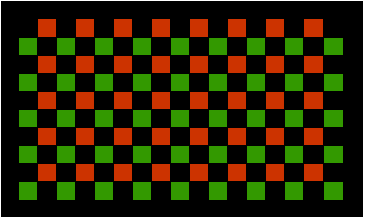 You Will Need:

A ruler
Scissors
Glue or clear tape
Black, red and green construction paper

Step One - Measure and cut out a piece of black construction paper 8 inches wide and 10 inches long. Cut seven lines in the paper, leaving a 1 inch border all the way around the mat. (See Diagram A.)

Diagram A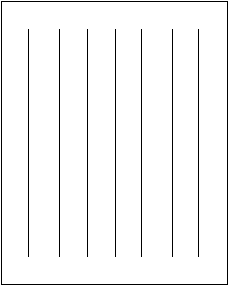 Step Two - Cut four red and four green strips of construction paper 1 inch wide and 8 inches long.
Step Three - Weave a red strip and then a green strip alternately, going over and under the black mat frame. Keep the black border. Secure the ends of the strips with glue or clear tape. (See picture at the top.)
Step Four - Place your mat on the table and decorate with corn and other harvest foods. Enjoy!!